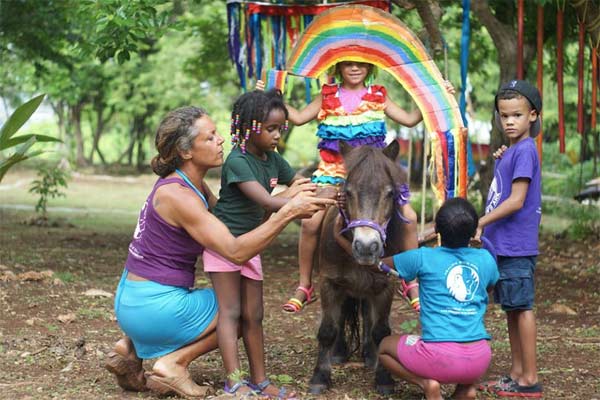 The Healing with Horses Park is open for the public!
---
The Healing with Horses (HWH) Foundation has opened their Magical Park for birthday parties, school fieldtrips, family outings, retreats and more! Guests will meet the herd of horses and ponies. Have fun on the playground slides, swings, seesaws and trampolines. Get their face painted. Or have a picnic!
1) For large groups (12 - 45 visitors) - $100 TTD per person / Park entry fee
2) $300.00 TTD per person for Being-with-Horses session (2 hours)
3) HWH CHRISTMAS CAMP: $500 TTD; 18th – 29th December 2017 (10 days); 10am - 3pm. All Ages.
EXTRA SERVICE – Professional Photographer available
For offer 1) (as seen above) $400 TTD per group
For offer 2) (as seen above) $300 TTD per individual/couple
Specials for Schools and Organisations:
Make a donation to the Healing with Horses Foundation. With your support, HWH gives free Equine Nature Therapy sessions to ALL the differently abled of T&T.
We look forward to hearing from you.
---
Category: Community Development | Initiatives