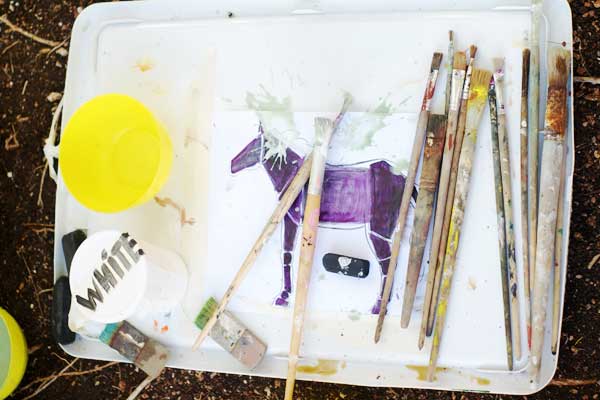 VISIONARY ART DISPLAY
We at Healing with Horses Foundation would like to introduce our new Vision Statement to the world with the help of young artists aged 6 – 12.

Children, we invite you to illustrate what our new Vision Statement looks like to you:
"A Harmonious Wave of Healing for All"
Guidlines:
You must be 6 – 12 years old and living in Trinidad & Tobago.
Children of any age from Happy Haven School and School for the Deaf are eligible to submit drawings.
Create your illustration on an 8.5 x 11 sheet of paper, using paints, crayons, pencils and/or markers. Your illustration will be your visual interpretation of our vision statement:
A Harmonious Wave of Healing for All. Please write the Vision Statement where it can be clearly seen on your artwork.
Please get your parents to scan or take a clear photo of your drawing and email it to

This email address is being protected from spambots. You need JavaScript enabled to view it.

by the 22 November 2014. If you do not have access to email, you may bring your drawing to the stables at Galla Street, Buccoo or send it via post to 14 Galla Trace, Buccoo, Tobago.
Include the following information with your entry: Your name and age and the name of your parent/guardian and his/her email address (if applicable) and telephone number.
You may enter one drawing only.
The closing date for submission of drawings to the HWH VISION DISPLAY is Saturday 30 November 2014
By submitting a drawing you agree that your submission and your details (name and age) may be used by HWH for publicity on Facebook, website and in any other way necessary to promote our vision statement and your interpretative artwork.
---
There will be no one grand prize winner … because everyone is a winner. Every day, as quickly as drawings are received, they will be featured on the
HWH Facebook page
. A Visionary Art Gallery will also be set up on our website, to display all of your lovely submissions.
There will be a Pot of Gold from which a special thank you will be sent to participating child artists. Children, look out for your special delivery … via email or post!
For more information please call +1 868 639 0953
---
Category: Engagements | Initiatives